SERVING CHAGRIN VALLEY
Chiropractic Care
At Sanders Chiropractic & Fitness, we specialize in safe and effective chiropractic care to help relieve pain and restore function. Our expert team uses a variety of techniques to address a range of conditions and help you achieve optimal health and wellness.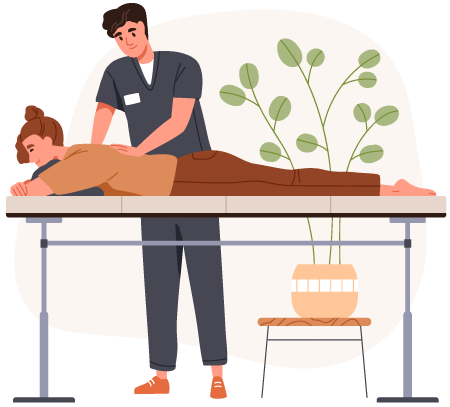 FREQUENTLY ASKED QUESTIONS
Have Questions About Treatment In Our Office?
We've compiled a list of frequently asked questions to help you better understand chiropractic care and what to expect during your visit.
Chiropractic care is a non-invasive, drug-free approach to healthcare that focuses on the musculoskeletal system, particularly the spine, to help alleviate pain, restore range of motion, and improve overall function.
Chiropractic care can help with a wide range of conditions, including back and neck pain, headaches, sciatica, whiplash, sports injuries, and more.
During a chiropractic treatment, the chiropractor will use hands-on techniques to adjust the spine or other joints in the body. These adjustments may be accompanied by other therapies such as massage, stretching, and exercises.
The number of treatments needed will depend on the individual and their specific condition. Some patients may feel relief after just one treatment, while others may require ongoing care to maintain their progress. The chiropractor will work with each patient to create a personalized treatment plan based on their needs and goals.
Many insurance plans do cover chiropractic care, but the extent of coverage may vary depending on the specific plan. Our office accepts a variety of insurance plans and we also offer flexible payment options for those without insurance coverage.
BOOK ONLINE
Request an Appointment
Ready to feel your best? Request an appointment today and start your journey to better health with our chiropractic care team.